"I cannot recommend the skills and abilities of Josh enough. He did everything we could have hoped for and more."
- Jason Ary @ Double Encore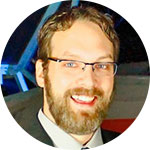 Problem
Possible Mobile approached me to help them build an amazing website that would help their content shine and put them on the forefront of app development companies. With clients like Jetblue, MLS, Hallmark and others the bar was set high, and I accepted the challenge.
Solution
I went through several rounds of wireframes with Possible Mobile, both in a desktop view and a mobile view. Since this site absolutely had to be responsive, I needed to walk the client through what their content would look like on a myriad of devices.
Once the wireframes were approved, I moved onto a homepage layout in photoshop. This is so that the client can start to get an idea of the art direction of the project. Once the art direction has been ironed out, I worked up the rest of the mockups in photoshop in both desktop and mobile layout.
Possible Mobile needed a CMS that would handle loads of content, as well as a system that they could easily manage themselves. Of course I recommended Wordpress, and thankfully they loved the idea.
Once all the mockups were approved, I began coding them into a responsive design using Wordpress as a CMS. I decided to go with Twitter Bootstrap as a CSS framework, since it's compatible with all modern browsers and degrades nicely for all the non modern ones.
After weeks of custom Wordpress development, the site was ready for the client and I to continue to populate the site with final content and make sure all the T's were crossed and the I's dotted. We launched this site in March of 2013, with Possible Mobile having a blowout launch part in Denver Colorado.
Possible Mobile continues to receive awards for their great apps and thanks to the awesome website the've become a leading voice in the app development community.
Do you want your website to be successful like Possible Mobile?