Past projects completed for:

Do you ever find yourself saying:
"I find it challenging to run my business and maintain a professional looking website. It seems so impossible."
If you have a small team, finding the time and skills necessary to maintain a smart, functioning website can be incredibly difficult. Your team may lack the experience. Or, you might not have a team at all! And of course, there are a million better things you could be doing for your company—such as bringing in new clients and revenue.
Wouldn't it be brilliant to know that your website was always up-to-date and secure? That someone was always there to update, edit, and improve your site at the drop of a hat?
"Josh helped re-launch our website and now helps us keep our site secure and updated. I highly recommend Josh's skills and abilities. From his design capabilities to his technical expertise, he's a true professional and I would not work with anyone else."
– Charles Price, President & CEO of Charah Inc.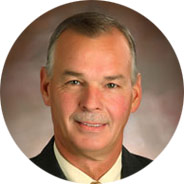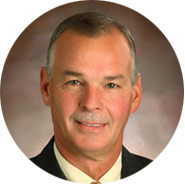 I provide a wide range of services for CEOs and small business owners who want a well-built website presence but lack the resources to make it happen. With my services on your side, you can sleep well knowing that your site is always backed up, secure, and up-to-date.
My service features go above and beyond other services.
"Within two months of working with Josh, our web traffic more than doubled! Over the past year, our web traffic has increased nearly 145%. In addition to the growth we've seen, Josh has been very easy to work with and can turn around projects very quickly. I would confidently recommend working with Josh on any web project you have!"
– Barrett Wilson – First Care Clinics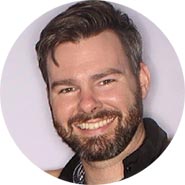 I provide managed backups offsite, which protects your data from accidents in the work place that may compromise your data, such as natural disasters, theft, and fire.
I'll patch your CMS whenever new versions are available for WordPress. I'll also keep your WordPress plugins up to date. I guarantee immediate fixes for any security issues, if they ever occur.
Best of all, I'm available for phone, email and live chat support on the use of your website, troubleshooting, and more. No question is too small.
"Josh is extremely responsive which is greatly appreciated when you need to make changes on the fly. I enjoy working with him and highly recommend him."
– Laura Hamel, Business Growth Strategist at POSSIBLE Mobile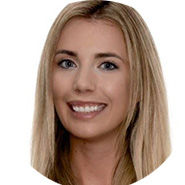 Partnering with a proven professional has been shown to help businesses grow their revenue through their website. I provide easy to understand data from your website that shows the ROI you are receiving.
I'll send a simple monthly report to you with your web stats and a comment from me. These Monthly reports show in the simplest way possible how your website is performing. No more logging into Google Analytics and trying to make heads or tails of their system. I provide simple analytics that show the value of my services.
My results do the talking.
Here's an overview of some of my top clients results after using my services:
Double Encore
Visitor Increase of 436%
Page View Increased by 323%
Conversion Increase by 266%
Additional $100,000 in sales a month
Norton Healthcare
User Engagement Increase by 194%
Homepage Views Increased 154%
Increased patient signups by 200%
Charah
Visitor Engagement Increase of 178%
Visitor Increase of 144%
Conversion Increase by 212%
Additional 20 leads generated per month for business
"Josh gives you the full package–strategic thinking, creative design, clean coding and timely delivery–and just as important, he's a blast to work with along the way."
– Steve Watters, VP for Communications, Southern Seminary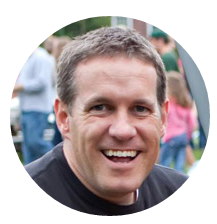 $499 Per Month
Monthly Strategy Call
Unlimited Website Edits
24 Hour turnaround time Mon-Fri
Daily backups
Security Updates
Uptime monitoring
Personalized Monthly Report
Ongoing SEO Improvements
"Josh is a joy to work with. From large scale projects to the minutia of website maintenance, Josh treats his clients with respect and shows a great deal of honesty and humility in the process. I highly recommend him."
Dave Owens, Associate Director Sojourn Network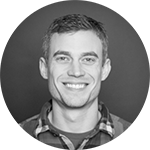 Not convinced? Why don't you get in touch for a free consultation?
p.s. There really is no risk for you in this – sign up, try me out for 30 days and if I don't exceed your expectations, get a full refund and keep the improvements I made.
Frequently Asked Questions:
Will you support more than one site?
My monthly plans are just for one website. You are welcome to sign up twice if you have two sites.
This sounds too good to be true… how can you provide unlimited support for monthly clients?
I'm fair and I've found my monthly clients are as well. I support a reasonable number of tasks per client and I will let you know if you're stretching the friendship.
What does 24/7 support mean?
Most website edits are completed Monday to Friday, during business hours, Eastern Standard Time. I monitor incoming tasks over the weekend, so if there's an urgent issue I'll login to your site to fix it.
I'm thinking about signing up… when will you solve my problem?
First, I need to check your details and activate your account. Once that is done, you are welcome to submit your first website edit. I aim to start working on solving your problem on the same day you sign up.
How long does a task take to complete?
I complete tasks on the same business day, most within 8 hours. If you request a task over the weekend, I generally take care of it on Monday morning unless I deem it to be urgent.
Can you help me with a specific job?
Chances are yes I can, as long as the task isn't more involved than 30 minutes than I can usually get it done for you. Larger development projects, I can of course send you an additional quote.
Are there limits to the website edits you will do?
To help make sure I can keep all of my customers happy, I only do small edits, fixes and jobs. This means that 30 minute tasks are in scope and larger, more complex development projects are out of scope.