"Solid Giant is like no other design group that we've ever worked with. Josh is very professional and polished when it comes to the business side of designing a new website, but laid back and funny enough to make the process fun and engaging for the fun-lovers of the business world. His designs are clean and beautiful and his service and support after the site went live have been top notch. There's no calling in an issue with solid giant and wondering who you're going to talk to this week or where your help is going to come from; you get Josh every time and he promptly addresses issues, or questions that arise. I'm just sorry that I didn't discover his talents sooner! Also… we had cinnamon rolls. <3"
– Brian Helton, Mercer Transportation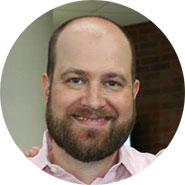 "Solid Giant has changed our organization for the better. Josh is crisp, classy, and chill. His work is professional and sharp. He understands his clients and is calm under pressure. He brings skillful design and precise functionality together to surpasses your expectations."
– Sean Perron, Association for Certified Biblical Counselors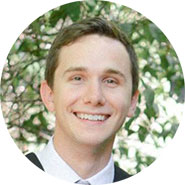 "Josh created a content management system that everyone in our office could use. Combined with a new responsive, search engine optimized design we increased web traffic and conversions."
– Ben Reubenstein, President Possible Mobile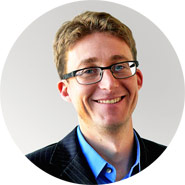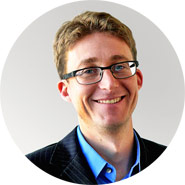 "Josh gives you the full package–strategic thinking, creative design, clean coding and timely delivery–and just as important, he's a blast to work with along the way."
– Steve Watters, VP for Communications, Southern Seminary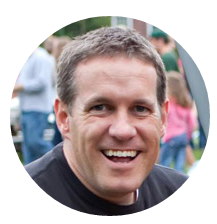 "Josh did an excellent job creating our website. He exceeded our expectations with the final product. I can not recommend him enough for his hard work, professionalism, and skills."
– Daniel Montgomery, Lead Pastor Sojourn Community Church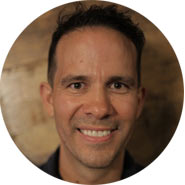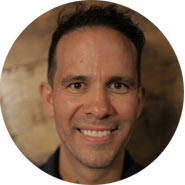 "I've been working with web designers for most of my career. My experience with Josh Starr was not only satisfactory, it was enjoyable. Josh offers three qualities that are rare among people in this field: cutting edge design, technological savvy, and first-rate, personal customer service. I can't recommend Josh Starr high enough for your next big web project."
– Daniel Darling – VP of Communications, Ethics & Religious Liberty Commission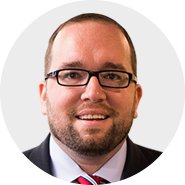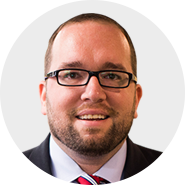 "Within two months of working with Josh, our web traffic more than doubled! Over the past year, our web traffic has increased nearly 145%. In addition to the growth we've seen, Josh has been very easy to work with and can turn around projects very quickly. I would confidently recommend working with Josh on any web project you have!"
– Barrett Wilson – First Care Clinics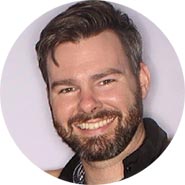 "Leadership, skill with the ability to think outside-the-box are a rare combination in my experience–Josh has a unique blend of each these traits and I highly recommend him. He is also patient and easy to work with–I consider him part of our team."
– JOSH GILLIAM, CRC® – Managing Director Gilliam Mease Assoc.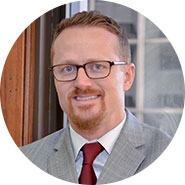 "Josh answered the unique challenge of providing one central website for our four-campus, two-state church — a website that is as simple and clean as it could be, yet as multi-layered and content-rich as it needs to be. Throughout the project, he met every deadline, answered every question, and guided us through every stage."
– Bobby Gilles, Deacon of Community Life & Operations for Sojourn Church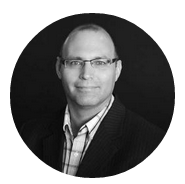 "Josh is a joy to work with. From large scale projects to the minutia of website maintenance, Josh treats his clients with respect and shows a great deal of honesty and humility in the process. Whether you'd like to get a small website up and running in less than 24 hours, or you need the expertise of a web developer to work with your whole marketing and communications department for a rebrand and a whole new site – and everything in between – Josh is up for the task. I highly recommend him.
Dave Owens, Associate Director Sojourn Network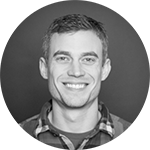 "Josh performed excellent work and exhibited great patience, skill, and creativity in working with us. Recommended if you want a well-designed site and a partner who will work with you!"
– Ryan Baltrip, Director of Online Learning at The Southern Baptist Theological Seminary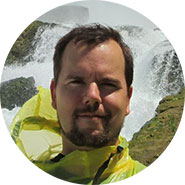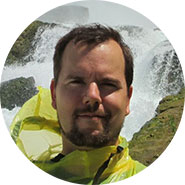 "Josh helped relaunch our website by creating a clean and clear mobile responsive website and by handling the entire implementation process. I highly recommend Josh's skills and abilities. From his design capabilities to his technical expertise, he's a true professional and I would not work with anyone else."
– Charles Price, President & CEO of Charah Inc.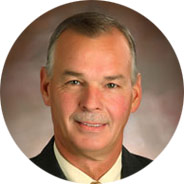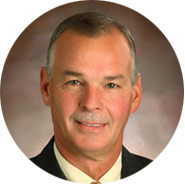 "Josh is extremely responsive which is greatly appreciated when you need to make changes on the fly. I enjoy working with him and highly recommend him."
– Laura Hamel, Business Growth Strategist at POSSIBLE Mobile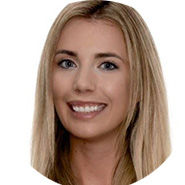 "Josh has an ability to design websites unlike any designer I have ever worked with. His designs are clean, crisp, and spot on every time. His customer service is exceptional and he resolves issues quickly. I cannot recommend the skills and abilities of Josh enough, he's a guaranteed return on investment."
– Charles W Price, Operations Analyst Charah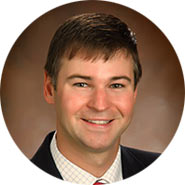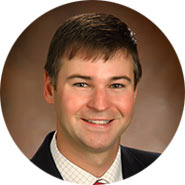 "Josh does an outstanding job of translating our firms value proposition into a visual representation. He was very responsive and delivered the site on time and on budget."
– Terry Gill, Access Capital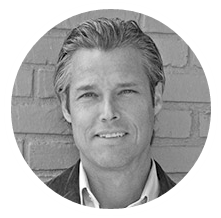 "I had absolutely no idea how to create a website; But Josh stepped in and made us a great one! He worked on it very fast and answered all of my questions. Josh is trustworthy and easy to work with and his cost is also very fair. I highly recommend him!"
– Jeremiah Taylor, Lead Pastor Redemption Church Miami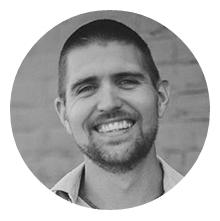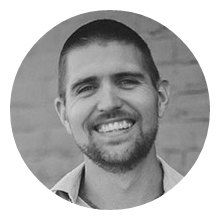 "I cannot recommend the skills and abilities of Josh enough. He did everything we could have hoped for and more."
– Jason Ary @ Double Encore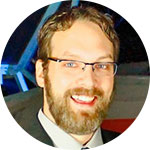 "From start to finish, working with Josh was simply awesome. He was always timely, patient, honest, and hard working. He creatively brought the vision for our brand and website to life in such a way that far exceeded our expectations. His skills combined with customer service put him in a category all to himself. I highly recommend Josh and will continue to work with him on future projects!"
– Dustin Crawford, Lead Pastor True North Community Church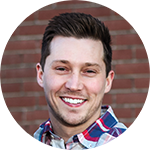 "Josh has been one of the best web developers I have worked with so far. He is professional, timely, extremely creative, and really a joy to work with on our projects. From small to large projects, he is the man for the job. I am very thankful for his talents and look forward to future projects with him."
– Jason Thacker, Ethics & Religious Liberty Commission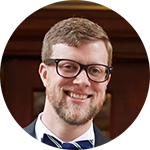 "I could not have predicted how happy we would be with Josh. I would highly recommend Solid Giant to any business looking for a simple answer for your project."
– Beth Keeney @ Life Spring Health Systems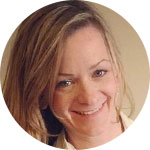 "Josh is timely, honest, affable, and exceptionally easy to work with. You can't find a better person to work with and support than Josh Starr at Solid Giant."
– Andrew Walker, Ethics & Religious Liberty Commission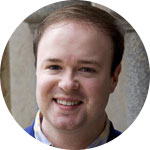 "Josh understood our needs and took initiative to execute an awesome, functional design. Josh is lovely to work with and we recommend him to everyone!"
– Ana Van Pelt @ Niche Snowboards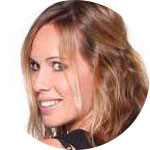 "Josh does wonderful work. I highly recommend him!"
– Gabe Riggs @ Norton Healthcare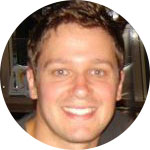 "Josh helped me brand my company and helped me go from $15,000 in sales to now almost $500,000. Need I say more? He'll get you a great ROI, that much is a guarantee!"
– Jake Starr, Founder Recycled Firefighter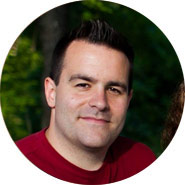 "Josh from Solid Giant is a pro when it comes to Shopify and eCommerce! Since he performed a site audit for me our sales have tripled and I have not even finished implementing all of his suggestions! I will be using him for custom theme work in the future too! Can't recommend him enough!"
– Justin Castles luckystraps.com.au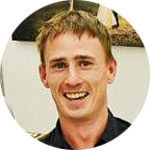 "When it comes to understanding Shopify websites inside and out, Josh is the guy! He helped us redevelop our website to gain a better ROI, and with his support and advice we are seeing exactly that! Really awesome guy to work with too!"
– Shimon M, Founder at Yumty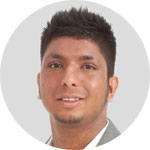 "Not only are the creative services Josh provides extremely high quality – they are turned around in the most timely manner I have experienced with any creative studio. I highly recommend Solid Giant for all of your creative needs!"
– Jason Rehmel @ Eastside Christian Church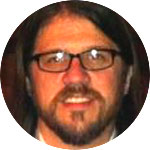 "Josh is one of the most passionate, creative dudes I know. His work on our website was awesome!"
– Brent Bramer @ Help Heal Haiti